SPACE CONVOY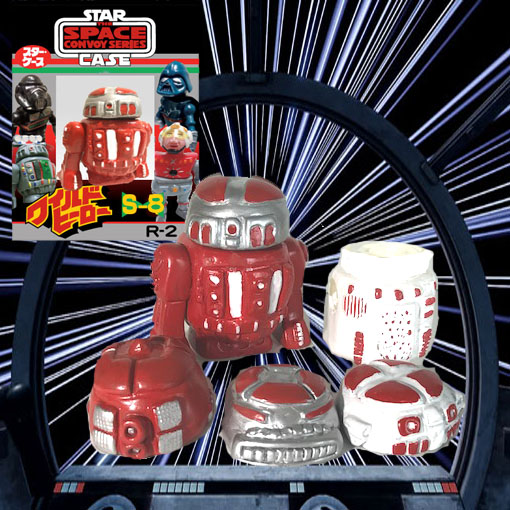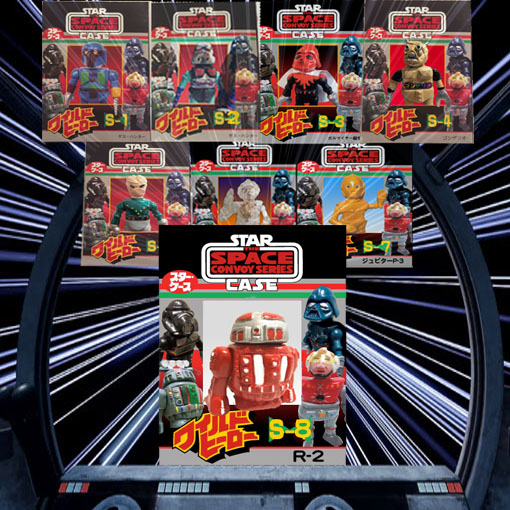 ポピー風BOXも遂に完結!!
スペースコンボイ宇宙コンピューターロボR−2 (成型色赤)
4種類のヘッドに2つのボディー(3本脚と2本脚のバリ)
R−2の組み合わせバリエーションは8種類
脚は1体分しかなく差し替えるようになっておりますのでご了承ください
お一人さま2個まで購入出来ます。
スターケース新作ソフビ宇宙コンピュータR-2は受注生産になります
(ショッピングサイト日本の方専用)ココ→クリック!!。  
発売は8月23日(水)12時より8月24(木)12時まで、この間にご注文頂いた方の分だけ生産いたします。
注)写真は試作品のためペイントが少し変わる可能性があります
ご注文の流れ
完全前金制でご注文後受付メールが配信されます。
その後8月29日までに指定の口座へお振り込みください(海外の方はペイパル支払いになります。)
(それまでに入金確認の取れない方は自動的にキャンセル扱いとさせて頂き、その後入金されましても振込手数料差し引き返金します)
発送は10月下旬の予定です。(多少の誤差はご了承ください)
これからもスター・ケース ソフビシリーズを宜しくお願いします。
end your order mail to  jedi@starcase.jp
from noon August 23, noon August 24, both Japan time.
The Price JPY 7000
(postages vary, will be told in reply mail)
Title as ' R-2 BOX (Ordering R-2 )
Your mail should include
1.your address
2. your ZIP CODE
3.Your name
4. Phone number
end your order mail to jedi@starcase.jp
fAugust to noon 29 August Japan time. Please complete payment
You only need to send your mail within the order period.
One person at one address can buy Three figure.
Unacceptable the different order from the same address with family forename.
The price including postage(mentioned in reply mail)should be paid within five days to our Paypal address.
If not, your order will be canceled.
Once canceled, your late payment will be refunded.
The item will be shipped from the mid to late October 2017